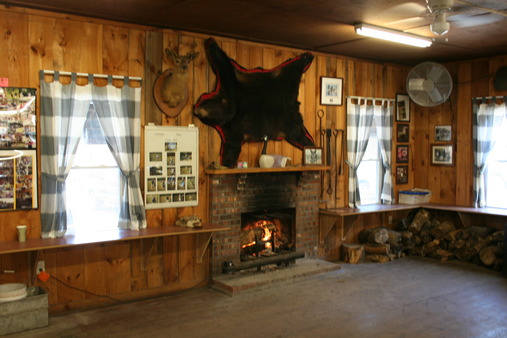 .
Our Membership is now full!!!
However, you can email an application to hhfcc@highhillclub.com and you will be put on our waiting list.  You will be notified, via email, when there is an opening.
You must have a valid FID, LTC or a Corry check receipt prior to becoming a member.
Please see our Membership Information for our application.
____________________________________________________________________________________________________
High Hill Fox & Coon Club
361 Collins Corner Road
N. Dartmouth, Ma 02747
(508) 995-7461
Contact:  Art Gracia (508) 264-6221
Facilities:  Clubhouse with kitchen
Trap, Pistol, Rifle and Archery Ranges
Trap Sundays 9-12
September Field Day and Turkey Shoots 
Game Suppers, Regular Suppers, Pig Roasts
Training:  State Hunter Safety Course
Membership Dues:  $100 initiation for new members plus $100 per year dues
Meetings:  Second Tuesday of each month at 7:30 PM in the clubhouse
HISTORY AND POSSIBILITIES
The High Hill Fox & Coon Club, Inc.  was organized and founded by a group of sportsmen and incorporated on March 2nd 1926. President Charles A. Pierce, Treasurer, James P. Murphy, Secretary, William A. Wilber and members Edgar H. Gammons, Lawrence J. Murphy, Joseph F. Kerr and Thomas Thorley.
The purpose of the corporation was formed to encourage athletic exercises, sports and hunting and to buy, hold lease, mortgage and convey real estate for club purposes.
They purchased a little over 26 acres of land for the purpose of hunting. These men were avid fox and raccoon hunters and ran many hunts from this club and many others.
To be a member of the High Hill Club you were required to own a Fox Hound.  Bench Shows were frequently held at the club and ribbon awards were awarded.
Members built a trap house to accommodate local trap shooters, built of concrete and large enough to hold a portable trap machine.
Held at the club throughout the years was an annual turkey shoot open to the public to raise funds for club improvements and on Sundays the trap house and shoot is open.
Yearly thanks to its members the club participates in the Bristol County League of Sportsmen 's Youth Camp by donating funds to send a youth to camp and sends a youth related to a club member as well to the summer camp.
Over the years the club has held a variety events like Archery shoots, pistol shoots, rifle and shotgun shoots all open to the public.
The club has had antique car shows and flea market type events open to the public.
 In the club we have volunteer members who attend Sportsmen Council meetings and State House Meetings to keep the club members informed on what new laws and regulations coming forth.
____________________________________________________________________________________________________